No one wishes for a peaceful and relaxing trip more than parents traveling with a baby or a toddler! As a new mom, the idea of traveling for the first time, especially flying, with my son was very daunting. Little babies are notorious screamers on flights. So, I scoured the internet for things that would make the journey bearable for my son, myself, and everyone else. We certainly had some hits and misses during our flights throughout the years. Bear in mind that it doesn't take one trip to make you better at traveling with your kid; every journey was a practice for my son and me.
In the spirit of the "Tantangan Blogging Mamah Gajah Ngeblog" Life Hack theme, I listed things that worked for me and my son. So, here are 8 must-try tips for flying with your little one!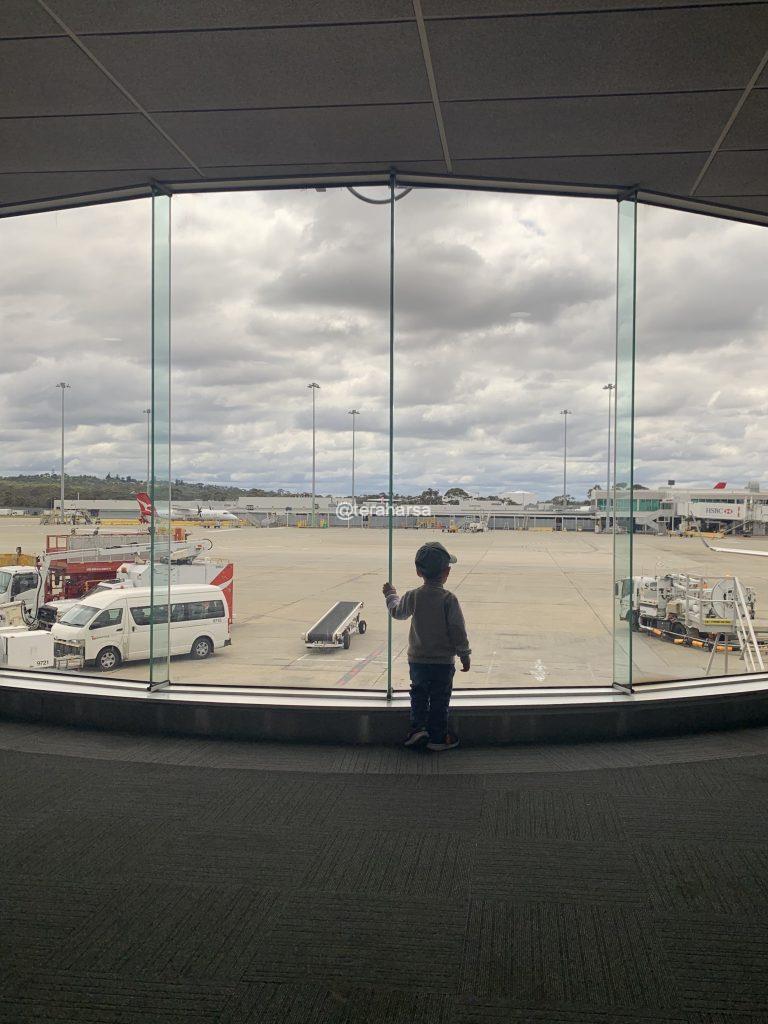 1. Always try to feed your baby during takeoff and landing.
Babies and toddlers are unable to relieve themselves when their ears pop. Their ears might begin to hurt as the air pressure shifts during flight elevation. Have them nurse, drink from a bottle, chew some snacks, or suck a pacifier to help them naturally release the pressure in their ears.
When to start feeding
I usually start whenever the plane seems to be in position on the runway, ready to speed up and take off. You'll know it when your ears start to pop too, but you should attempt to start a little bit earlier so your baby's ears don't experience any pressure.
If your little one is asleep, let them sleep. They most likely won't be woken up during the ascent. Enjoy the peaceful snuggles; there's no need to wake them up. If they do awaken and seem fussy, feed them then.
2. Diaper backpacks are the best!
When choosing what type of diaper bag to bring on your trip, consider the easiest one to carry while you move about with your little one. We may have our favorite go-to shoulder bag, but having a backpack helps us free our hands when traveling and wearing a baby. It also lets you balance the weight on your front and back. Also, if you have a backpack on as you board the aircraft, you won't accidentally bump into every seat while attempting to find your row.
3. Separate toilet essentials.
When it's time to change their diapers or go potty, you wouldn't want to bring your whole diaper bag to the tiny airplane toilet. Prepare a small bag or a pouch for your baby's essential toilet needs. For me, this would include diapers, wet and dry tissues, a changing pad, a sanitizer, and two sets of clean clothes. It has also been helpful when my partner and I traveled together and either of us needed diapering essentials. We can quickly pull this small bag from the backpack and have everything we need.
4. Time naps effectively.
We learned this the hard way on our 3-hour layover. Our son fell asleep just as we entered the transit counter, and we let him sleep throughout the rest of the layover. As a result, our son was fully charged during our afternoon flight and was still restless when the stewardess dimmed the lights for the night's rest. On previous flights, he would easily fall asleep at this point, but that time he started getting cranky.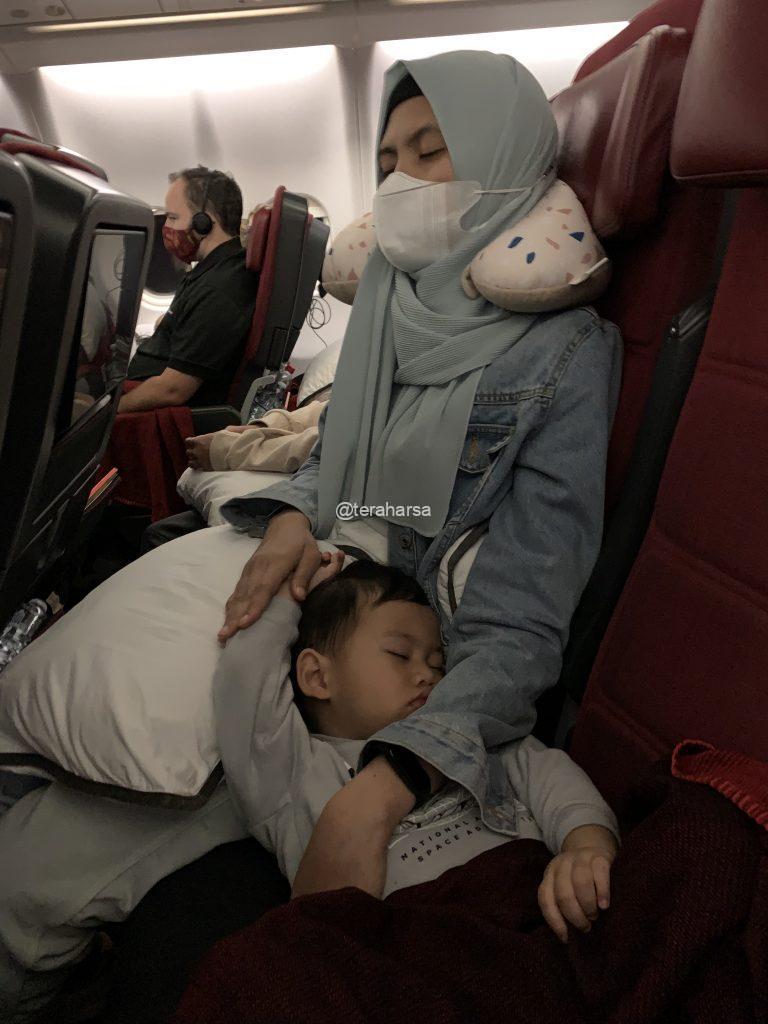 A sleeping child is pleasant for everyone—not only the parents, but everyone else sitting close to them as well. It's much easier when you can have them sleep during your flight, so make sure to time naps effectively. This may mean keeping them active during long waits and layovers. Have some activity books ready, or if the space allows, play a game where they can roam around the waiting area.
5. Keep them busy with easy-packed toys.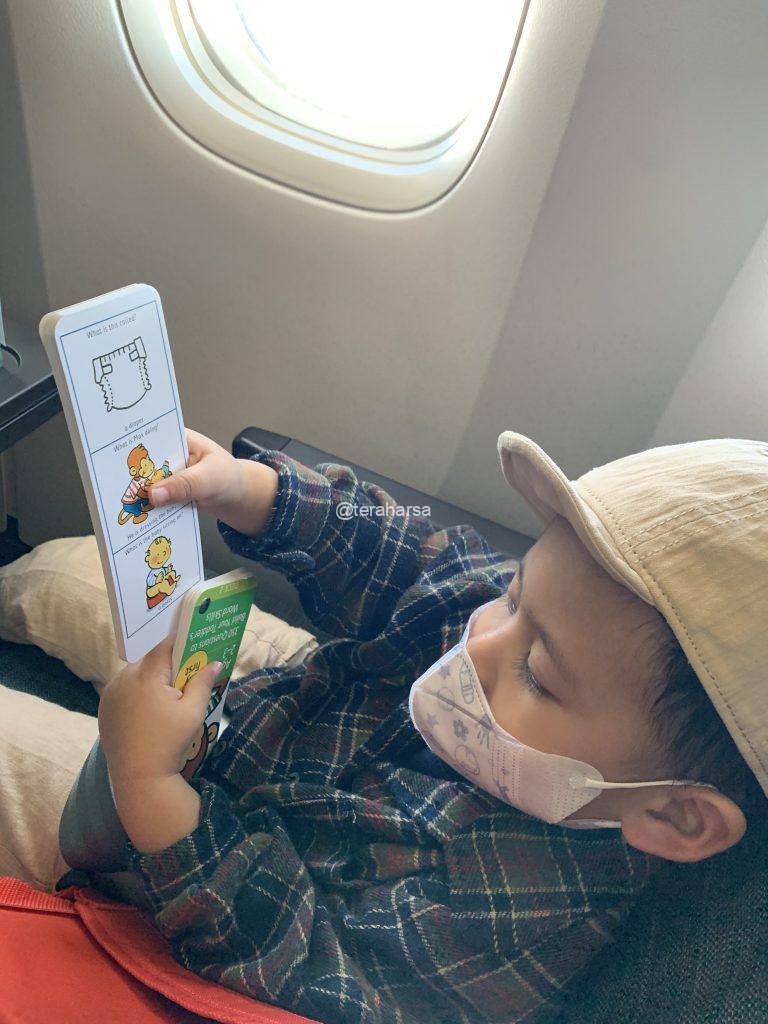 Plan activities and keep your little one entertained during the flight. Bring along various activity books, card games, and other small toys to keep them intrigued. You can either bring their favorites or have special toys that you only show the children when they fly. My son personally loves sticker books and flashcards. Remember to avoid toys with loose items. My son once threw a toy car piece onto the seats across from us, and we nearly lost it forever.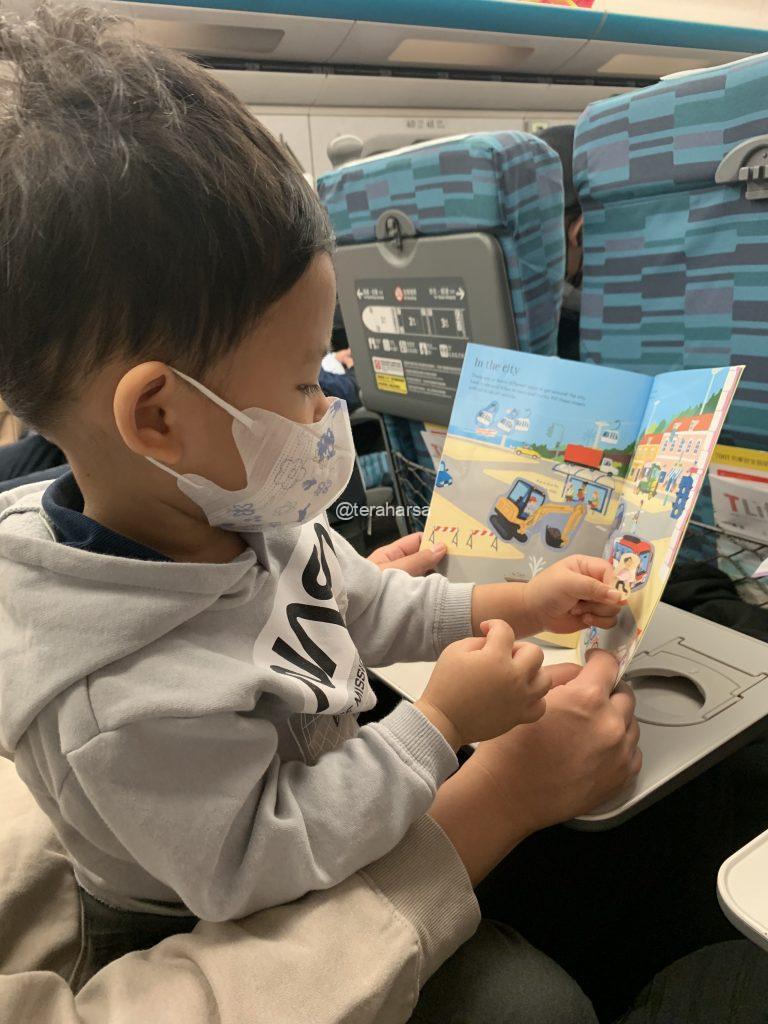 6. Stash favorite snacks in small containers.
Another way to occupy your kids is to keep their mouths and hands busy snacking. Kiddos love snacks. Some of my son's favorite plane snacks include yogurt melts, popcorn, animal cookies, puffs, crackers, dried fruits, nuts, and bananas. For flights, I usually store them in small compartments for easy access and to save space.
7. Decide to board later rather than earlier.
By going earlier, you can secure a place to stow your hefty family carry-on bags in the compartment right above your seat. But this means your child is confined in an airplane seat for 30 to 45 minutes with people bustling about before the plane finally takes off. For some children, this may not be a problem, but others may start getting cranky and anxious.
So, knowing your own child will help you decide when is the best time to board. Another hack to try is this: one parent boards early and gets everything stowed, while the other waits with the child to board after everyone else. If you're traveling solo with your kid, I would suggest packing a light carry-on and boarding later. You could then stuff your bag under the seat in front of you.
8. Enjoy every moment!
Also, don't be too hard on yourself, and give yourself an occasional pat on the back while traveling. It's important to have a positive mindset when traveling with little humans. If they have a meltdown, an accident, or you are exhausted from running around, etc., remember that it's temporary. You are creating long-lasting travel memories with your beloved child!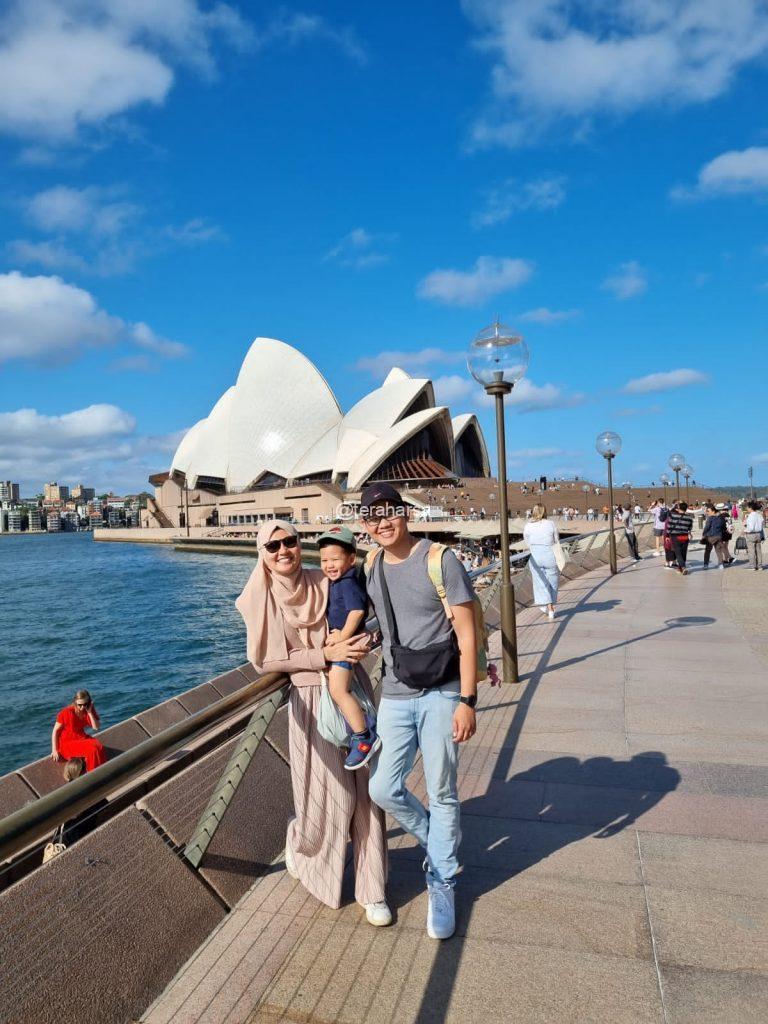 I hope my little list helps. Happy traveling y'all!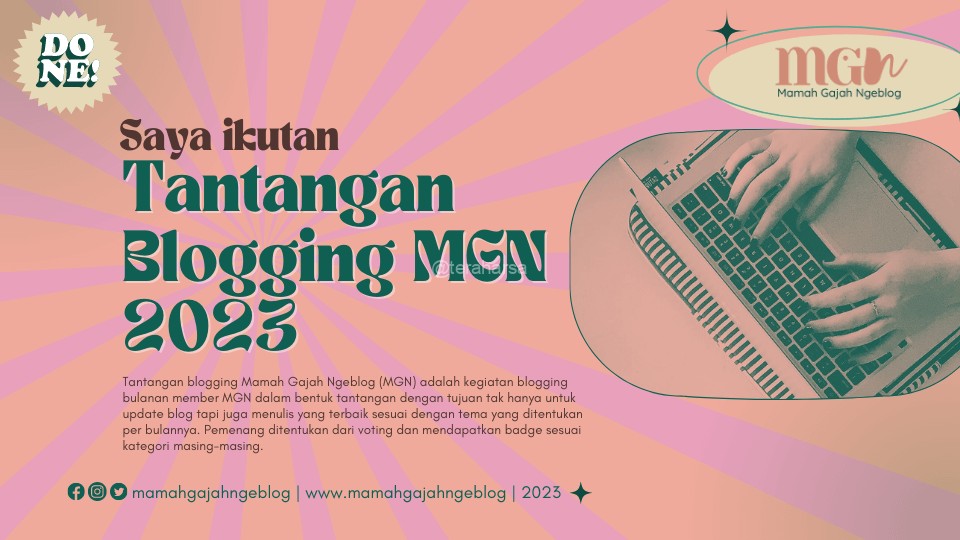 Please follow and like us: